Italy
I've been to Italy a several times:
2018 Tour with Gary. 100 degrees Hot trip!

2006 50th Anniversary trip with Mom and Dad. Click here for the trip journal Click here for Italy Pictures Then and Now

2000 January Delta weekend escape. I paid $299.91 round trip. Thursday January 6, leave Atlanta FL 70 at 5:55 pm, arrive Rome 9:10 am on Friday morning. Rome Hotel Reservation Service (06/6991000) at the airport helped us find Hotel Julia. Via Rasella 29, 00187 Roma, Tel 06/4881637, 06/4873413,or 06/4817044 near Barberini station. We paid 368,700 Lira, or $367 US (3 people so $122 each for hotel) We walked and used subway to see EVERYTHING in the city: Coliseum, Roman Forum, Pantheon, Piazza Navona, Trevi Fountain, Cripta dei Cappuccini (Catacombs). Leave Rome Sunday 9th FL 71 at 10:50 am, arrive Atlanta 3:55 pm. I was back to work in Atlanta on Monday.

1

979 Summer 16-country European tour Click here for the trip journal
From the Atlanta Journal Constitution 8/12/2007:
The merchants of Venice have two sets of prices: one for locals and one for "rude" tourists who don't speak Italian. If you are Italian a croissant and a cappuccino costs 3.50 euros, if you speak another another language, it cost 7 euros. Local police have taken complaints about such gouging. Some spots have three scales: one for Italians, one for rude tourists, and one for "sympathethic"tourist who try to communicate inmore than monosyllables and grunts.
Some Pictures on this page and more pictures here: Italy Pictures Then and Now
St. Peters square in Rome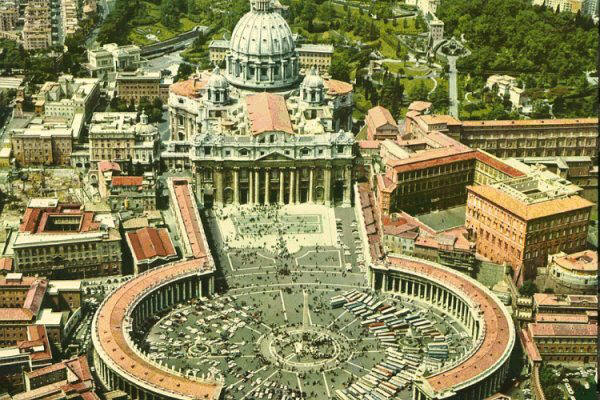 I saw the Pope speak in 1979. Second window from the right:
Florence Italy - Statue of David

Where is this statue in the United States?
I took this picture in 2004.
This picture was also taken in the United States.

Where is it?


This is St.Marks Square in Venice, Italy

Entering the Blue Grotto in Capri Italy: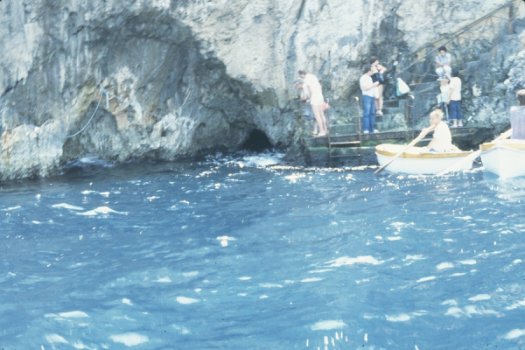 Inside the Grotto:
The Vatican in Rome. This is my photo of the Sistine Chapel front wall.
This was taken in 1978 before it was cleaned.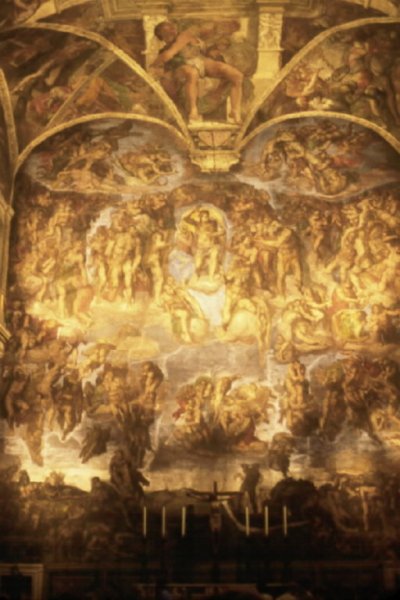 My photo of the Sistine Chapel ceiling.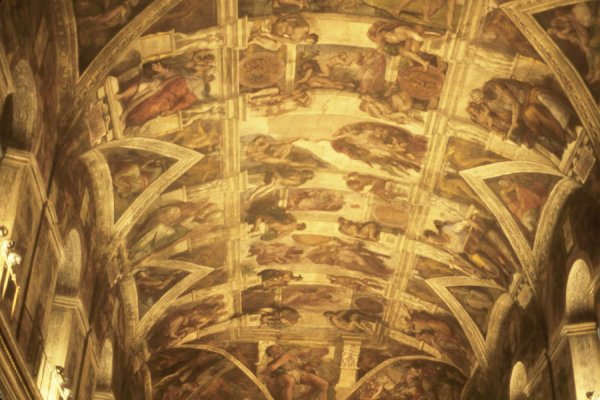 This page and all other pages in the http://www.mytrips.com web site, along with the journals, images, and photos are Copyright © 1997-2018 by Suzanna Travels. All publication rights are reserved. Email: web@ mytrips.com Remove the space after the @