FL St.Augustine FL
One of the nicest beaches that I've seen. This is Crescent Beach: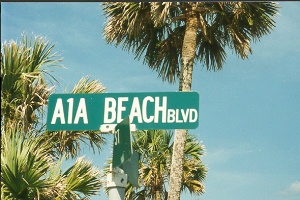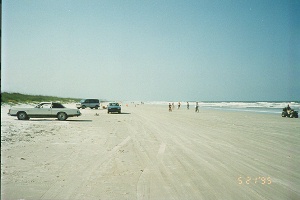 This is Island House condominiums. 5650 A1A S, St. Augustine, FL 32080-7060.
Directions:
Take I-95 to exit 305 (which is FL-206)
Go about 6 miles East on FL-206 E . It dead ends at A1A.
Turn left (North) onto A1A. Go 1.4 miles to Mary St .
Turn right onto Mary St.
Turn left into Island House
Veer left in the parking lot around the back of the units
We are in ground level Unit C-109 and upstairs D-223.
Aerial view of Island House Condos.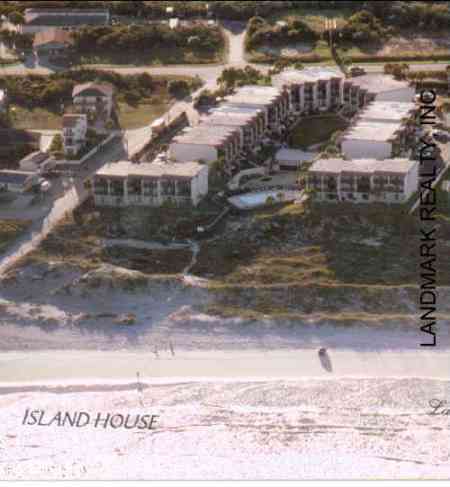 You can drive from A1A onto beach on Mary Street adjacent to the complex.
View from the pool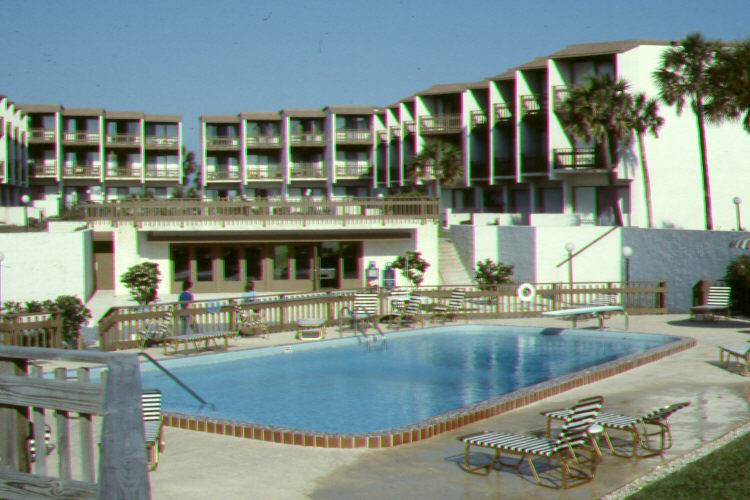 The ground unit condo on the corner and the upstairs condo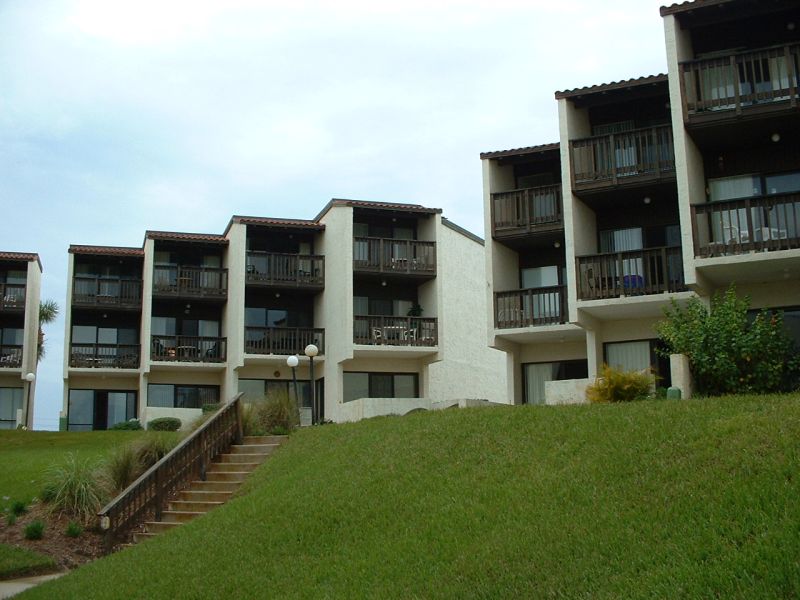 View from the upstairs condo: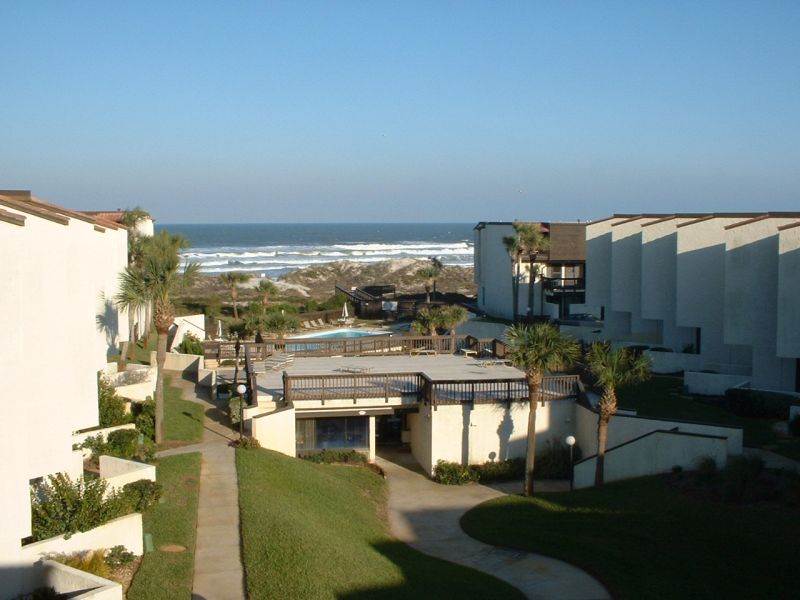 Pictures of upstairs condo are here: http://www.vacationrentalpros.com/product/island-house-d-223-ocean-views-pool-1212-60721
Below are photo of the ground unit condo:
Ground unit living room view to kitchen: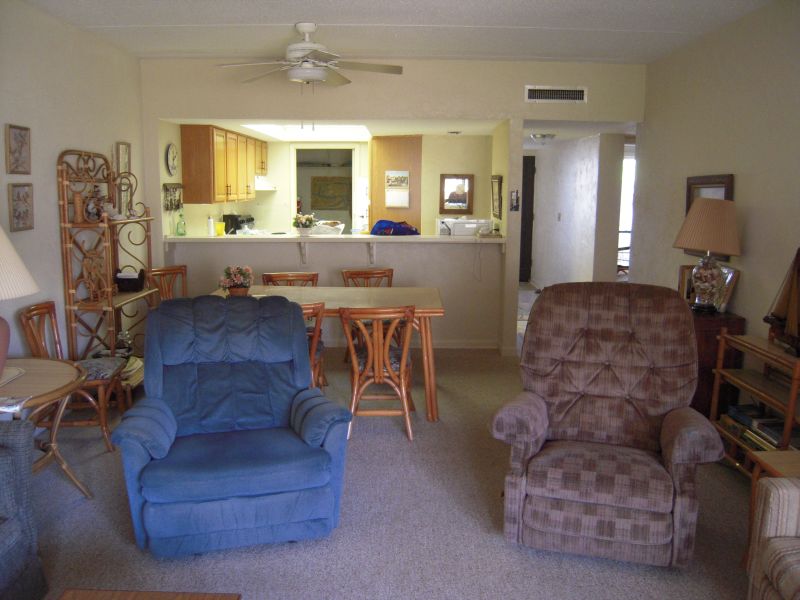 Ground unit living room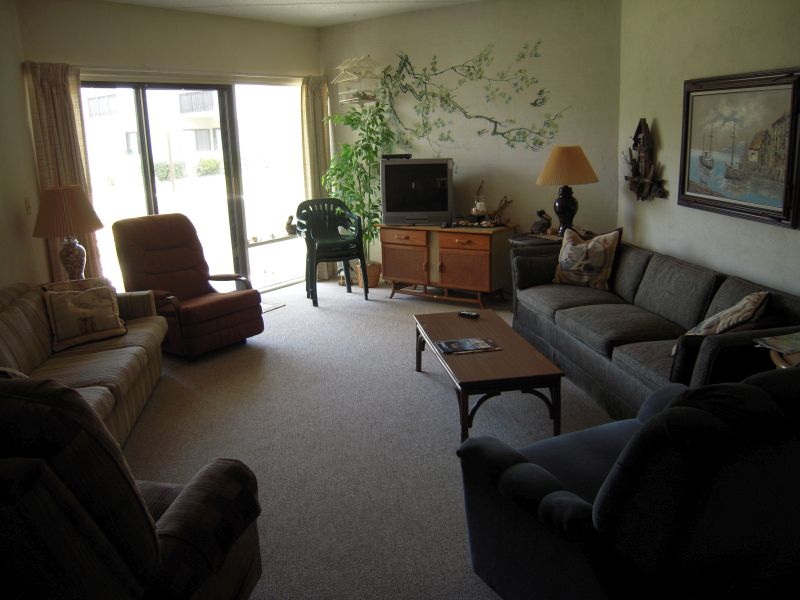 Both sofas are hide-a-beds
Master bedroom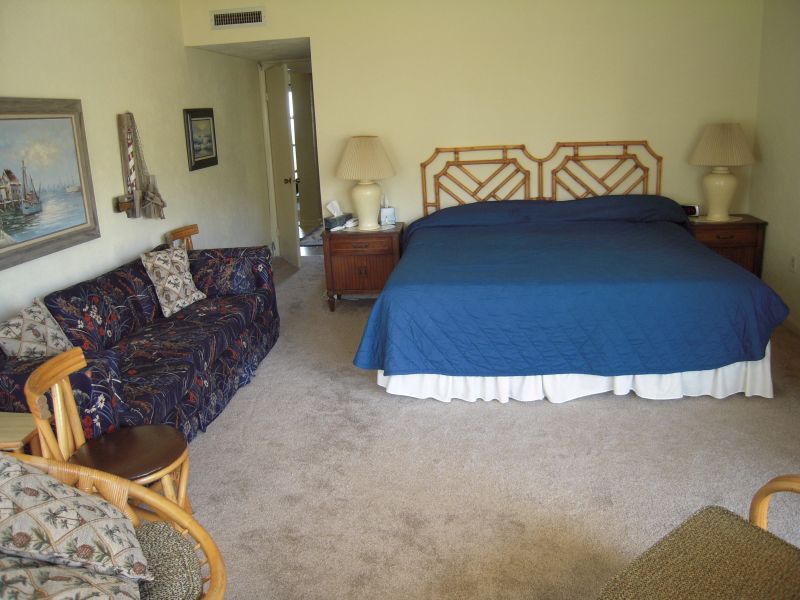 Couch can be another bed
Twin bedroom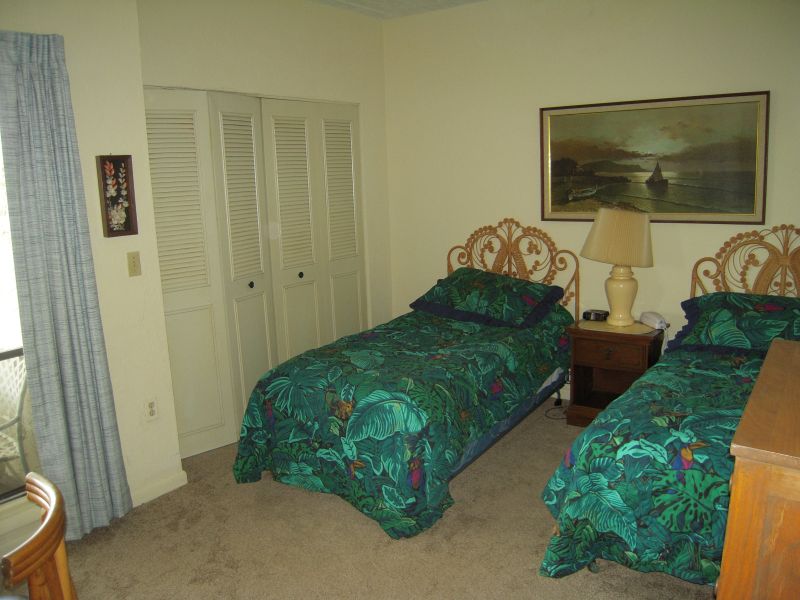 extra foam sleeping matresses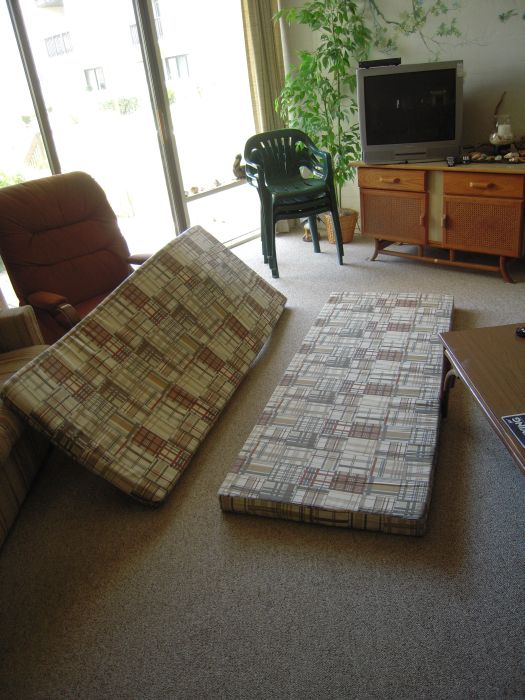 Bath: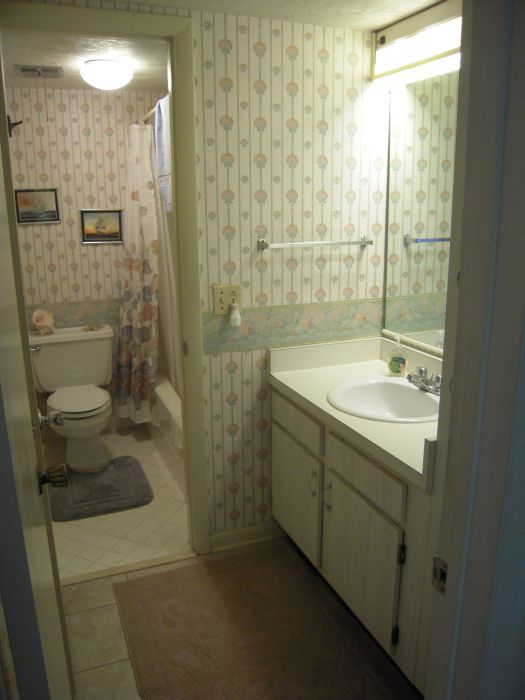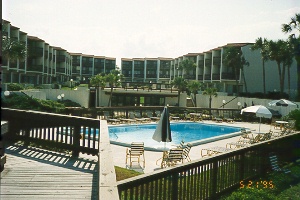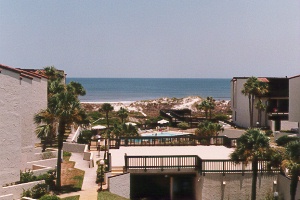 This is St.Augustine: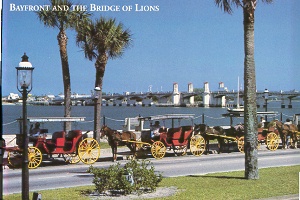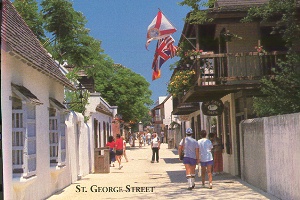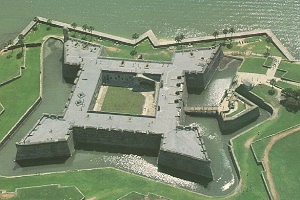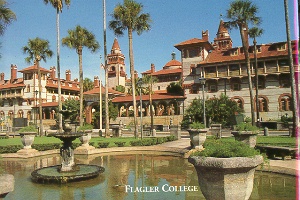 The Alligator Farm: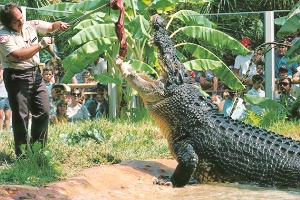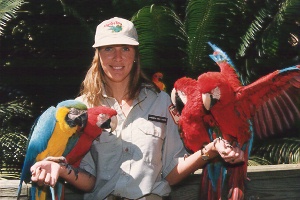 The lighthouse: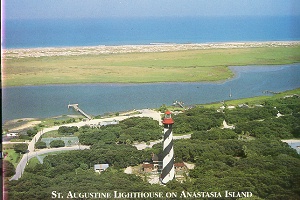 Rent from Island house www.VacationRentalPros.com 904-246-8181 6233 A1A Five Star Property Management or
VacationRentalPros.com 904-385-3888 151 Sawgrass Corners Dr. Suite 200 Ponte Vedra Beach, FL 32082
St Aug Information: St. Augustine, Ponte Vedra & The Beaches Visitors and Convention Bureau
88 Riberia Street Suite 400 St. Augustine, FL 32084 www.getaway4florida.com 1-800-653-2489
Go to San Sebastian Winery 157 King Street.St Aug. 32084 904-826-1594
My July 4, 1998 trip is one that I will never forget - I got a tatoo. There were fires all around us, but the beach was beautiful. We were 1.3 miles north of the evacuation area. 112,000 people evacuated, 322,000 acres burned. We had sun and great weather up to the last day. The trip left some great memories.
Closed roads article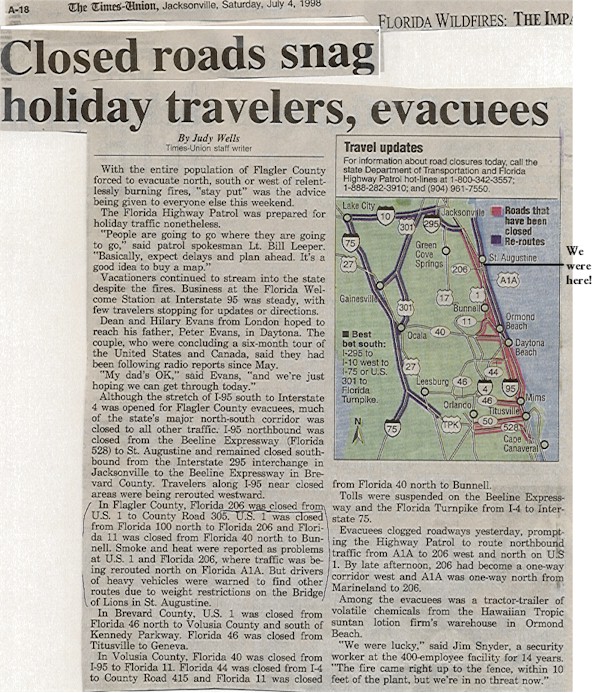 The party girls: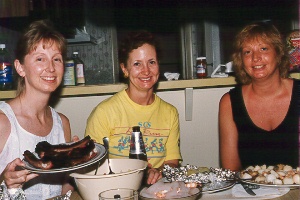 This page and all other pages in the http://www.mytrips.com web site, along with the journals, images, and photos are Copyright © 1997-2018 by Suzanna Travels. All publication rights are reserved. Email: web@ mytrips.com Remove the space after the @