FL Manatees
THE MANATEE ENCOUNTER
This is story about four crazy people who didn't know each other before the weekend. We jumped into a car, drove from Atlanta to Crystal River Florida (it was supposed to be a 9 hour drive), jumped into freezing water (this is February), and swam with, played with, and petted 1000-pound Manatees in the water.
This is me in front of the sign to document where we are: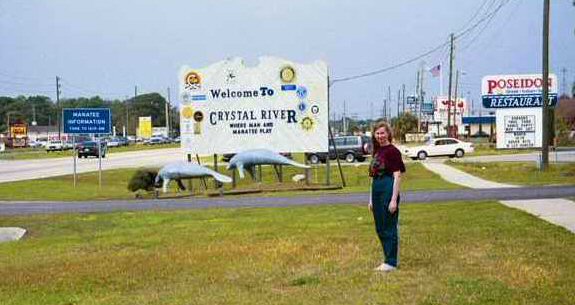 This is dive shop where we squeezed into ever-so-small latex wet suits: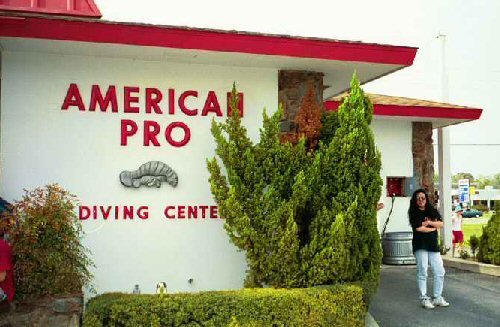 This is me in my wet suit: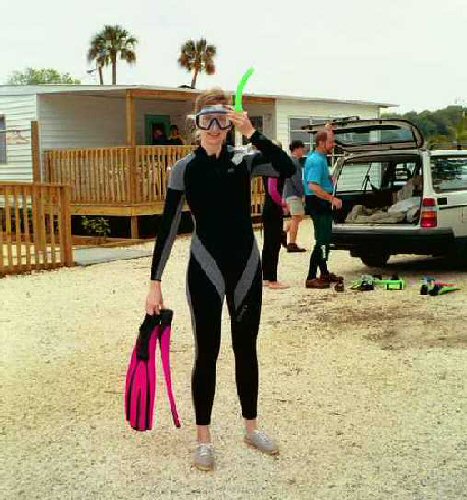 Here's us four crazy people in the boat headed to our second Manatee encounter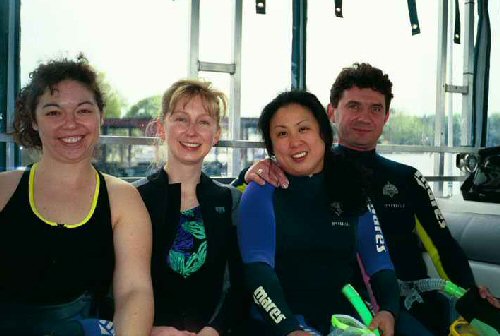 Here we are "sittin on the dock of the bay, watchin' the tide roll away....."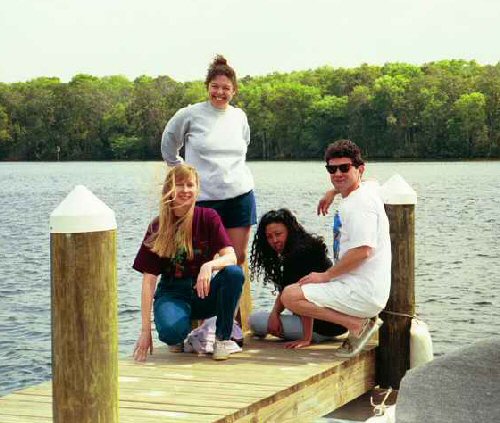 These two pictures may need some clarification:
| | |
| --- | --- |
| This is a Manatee in the water: | This is me in the water: |
We stayed over night at some cabins on the river. What a fun night, partying with Diane, trying to find a 'sophisticated' bar....
Here's the dock where we rented a boat the next day: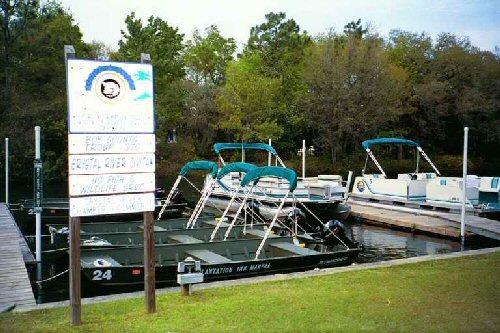 This page and all other pages in the http://www.mytrips.com web site, along with the journals, images, and photos are Copyright © 1997-2018 by Suzanna Travels. All publication rights are reserved. Email: web@ mytrips.com Remove the space after the @