Atlanta Georgia Bicycle BeltLine Tour
April, 2010
The Altanta beltine http://www.atlantabike.org - A 22- mile loop of multi-use trails, and a green space that encircles the urban core of Atlanta.
We did The BeltLine Bike Tour http://www.atlantabike.org/bbt2010
What a great ride. It was a perfect mid-70's temperature day. Here's the info and pictures are below.
None of the beltline is built yet, so we rode on roads near where the beltline was going to be built.
The bike tour follows completed and proposed sections of the BeltLine, primarily on adjacent neighborhood streets, and offers three route options catering to all abilities. Riders will gather at the start location at the Grady High School parking lot on 8th St. near Piedmont Park beginning at noon and leave at 1 pm. All route options loop back to the start. Links to routes (from 3 to 28 miles).
Route Options:
The Short & Sweet: a three-mile road ride perfect for families or anyone who enjoys a leisurely pace.

Off-Road, On-BeltLine: a six-mile off-road spur south to Inman Park on the physical BeltLine corridor (mountain or hybrid bikes recommended. Riders may chose to connect with the Half BeltLine, bringing the mileage to 14.6)

The Half BeltLine: a 12-mile road ride great for riding with friends that offers exposure to Atlanta and BeltLine history.

The Full BeltLine: a 28-mile road ride providing a real workout and a chance to see and experience the most of the BeltLine.
Each route is punctuated with educational stops where participants will learn about BeltLine developments and local history, and the projects potential impact on the city. The tour is supported with healthy snacks provided at the start and water refills along the way. All routes are led by skilled cyclists and each route will have one SAG vehicle to pick up riders if needed.
Additionally, members of the Atlanta Police Departments motorcycle unit will provide a rolling road closure for the ride start, the Short & Sweet, and the Half BeltLine options.
Cost: This ride is a fundraiser to support the programs and activities of the Atlanta Bicycle Coalition. $20 per Adult What a great ride to see where the BeltLine is going to be Intown Atlanta.
Start point at Grady High School parking lot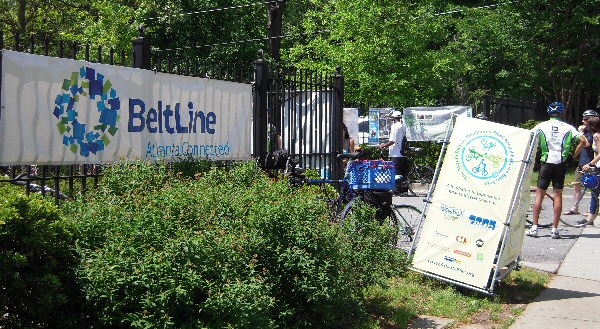 The bikers: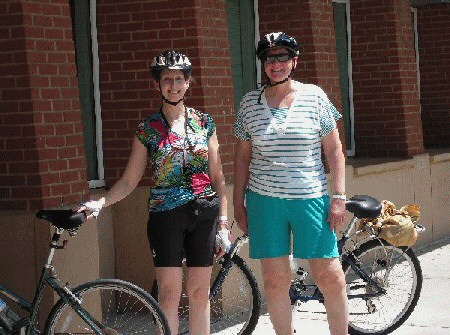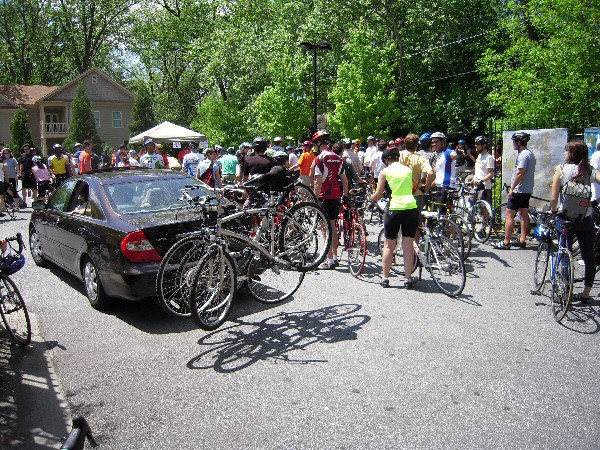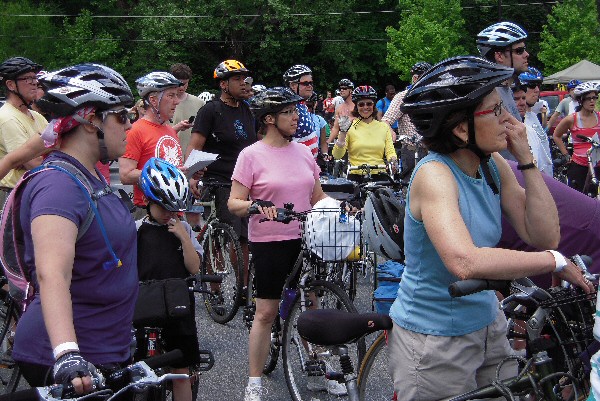 Rebecca Serna Executive Director of Atlanta Bicycle Coalitionhttp://www.atlantabike.org/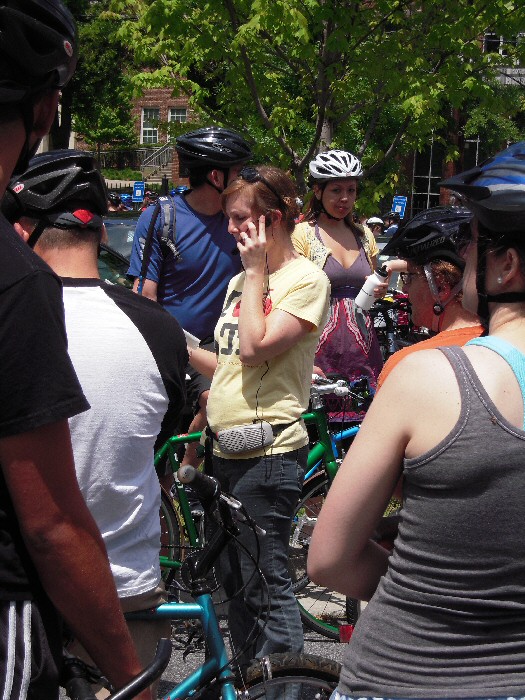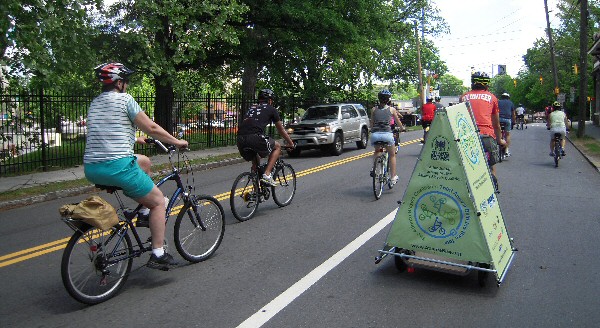 Our traffic stopper: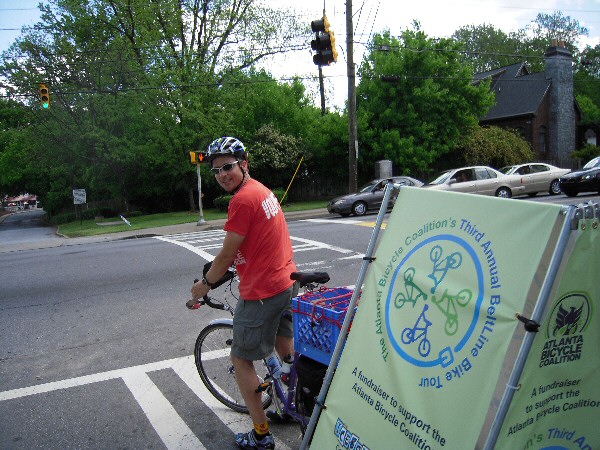 On Monroe by Grady High School: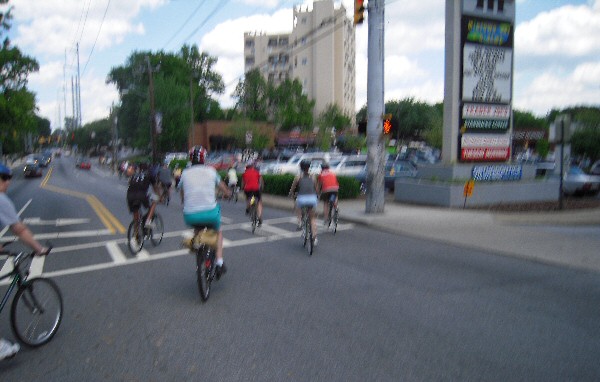 It's not paved yet!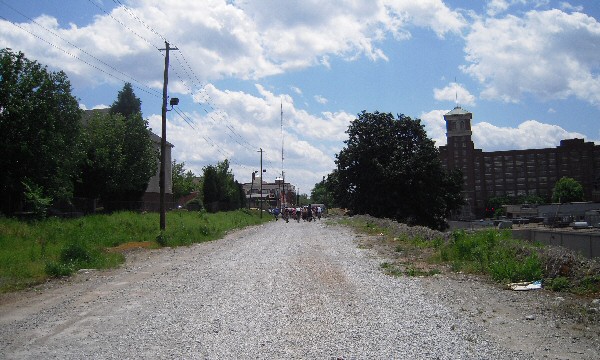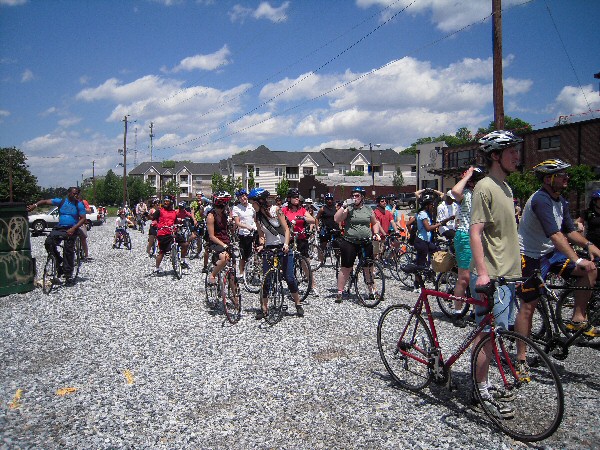 Kroger on Ponce: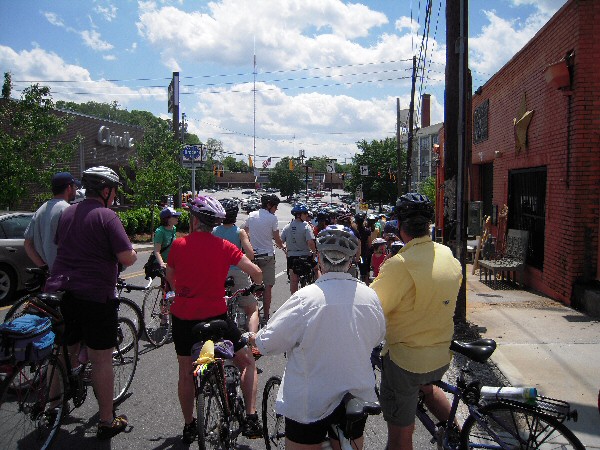 Judy riding through Kroger lot: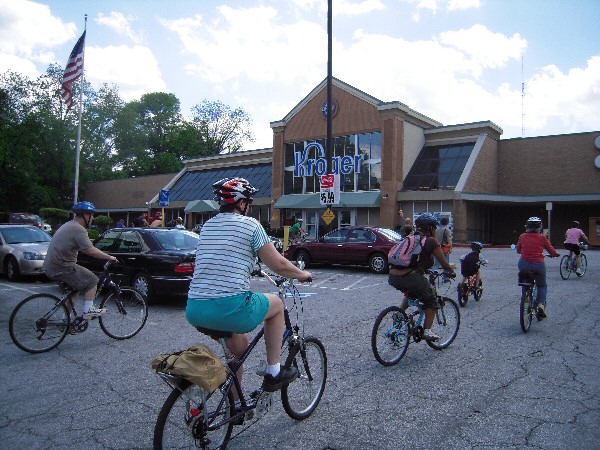 Holly and Ian: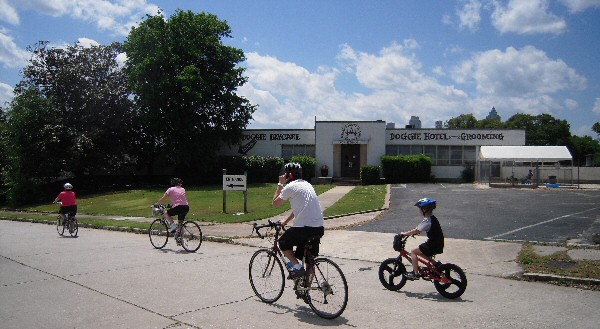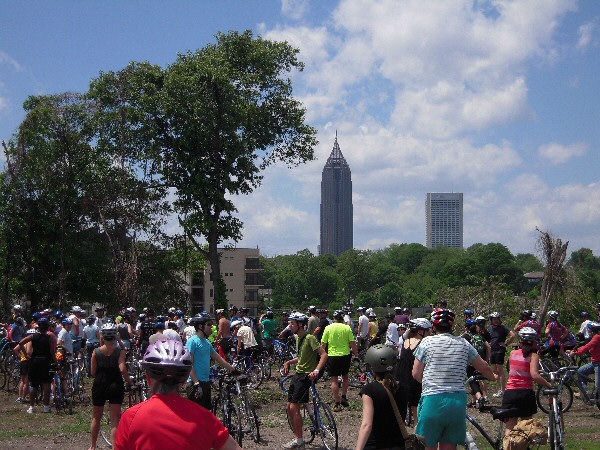 Cliff Kuhn and Rob Brawner (BeltLine partnership http://www.beltline.org/)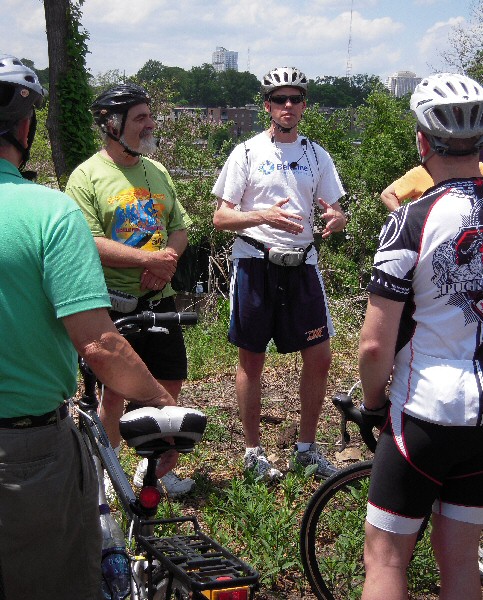 Yeah Rails to Trails!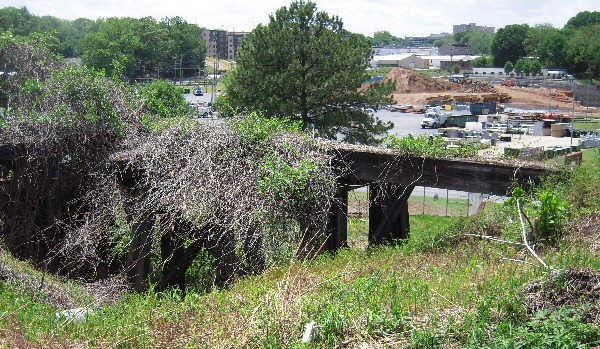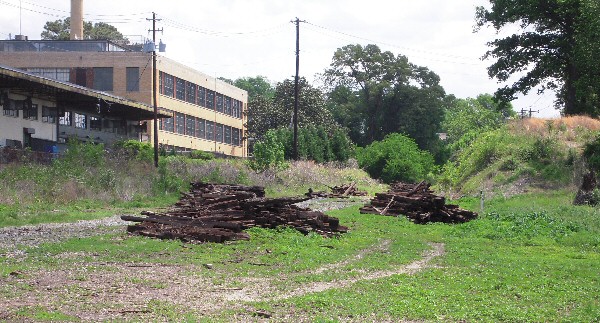 Riding over Interstate 20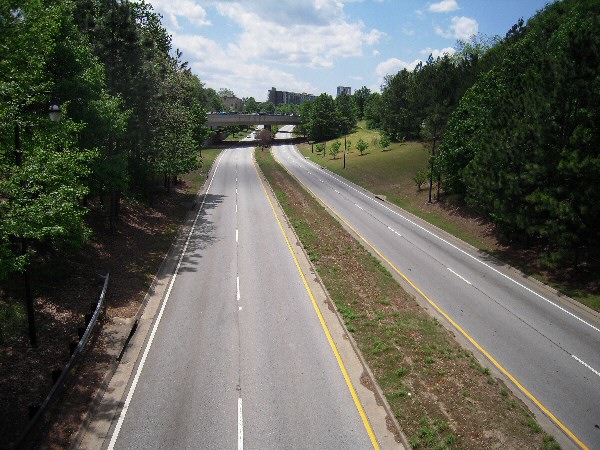 Information stop at Edgewood Ave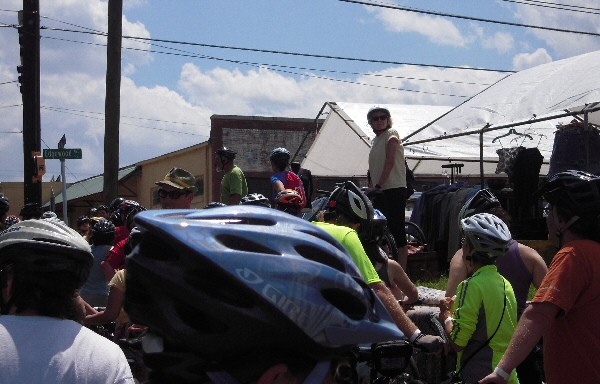 Water and snack stop at Tree Atlanta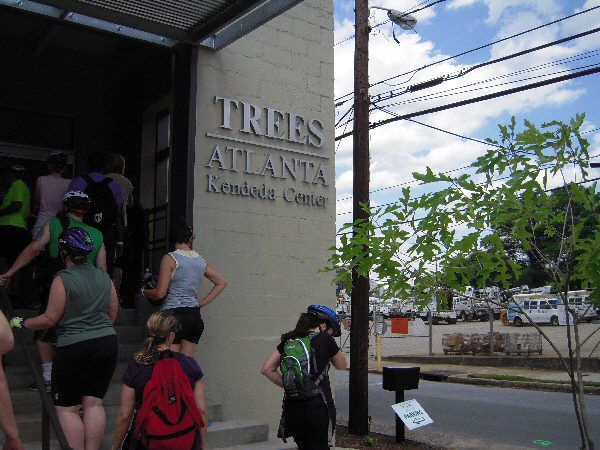 Birthplace of Martin Luther King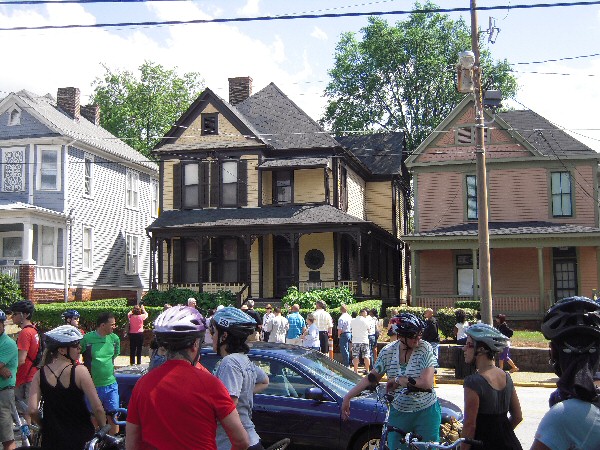 ---
This page and all other pages in the http://www.mytrips.com web site, along with the journals, images, and photos are Copyright © 1997-2018 by Suzanna Travels. All publication rights are reserved. Email: web@ mytrips.com Remove the space after the @