TX Austin
I have been to Austin several times to visit my brother and sis-in-law: summer of 2008, 2004, 2000 and 1998.
Lots of baby goats in 2004:


Head butt

They had 8 baby goats in 2004:

Newly acquired pygmy goat in 2008:

Aren't they cute!!!!

2008: Donkey Hoti looking after his girls:




Taking the Hobie Outfitter out on Town Lake

Very cool boat with paddles. For more info see:
http://www.hobiecat.com/kayaking/models_outfitter.html

Schlitterbahn Waterpark Resort http://www.schlitterbahn.com/nb/

It was rated the BEST water park in the county by the travel channel.

We went to Blastenhoff, Surfenburg, and Schlitterbahn West. Master Blaster Uphill Water Coaster and Black Knight Tunnel slide were a blast! Soda Straw Body Slides was fast twisting slide without a tube. I think we did the Bhanzai Pipeline Tube Slide 3 times!

My hosts for the weekend:

Friday August 29, 2008 - trying to combine financial accounts so I have fewer places to track so I moved all my money out of Integrity Bank.

Saturday August 30, 2008 - I'm at the gate waiting for my airplane to Texas. The person across from me is reading the newspaper. Business section has big headline: "Regulators shut down Integrity Bank" what? "The FDIC shut down the troubled local lender hurt by the real estate crisis.... The Alphretta-based bank, which opened it's doors in 2000 with a Christian oriented philosophy, is the 10th U.S. bank to fail this year."

Whew. That was close. It happened to me again when Buckhead Community Bank failed and State Bank took over. Make sure all your acconts are insured!


Donkey Hoti (Cervantes would be proud.)

doggies: Buddy & Mac (likes animals)
Pictures from 2000: We went to the State Capitol building (it was BIG), went sailing on Lake Travis, went to a keg party.... what fun.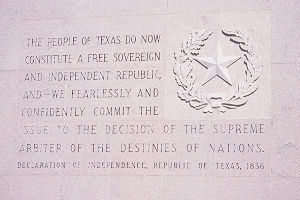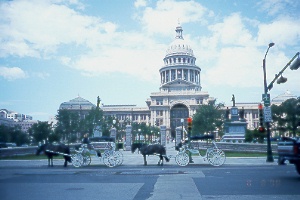 | | |
| --- | --- |
| | |
---
This page and all other pages in the http://www.mytrips.com web site, along with the journals, images, and photos are Copyright © 1997-2018 by Suzanna Travels. All publication rights are reserved. Email: web@ mytrips.com Remove the space after the @