AZ Grand Canyon
July 1998 and 1965
Delta escape weekend. Fly in at 8:30 pm. Drive 2 hours to Flagstaff for the night. Drive to Grand Canyon in the morning. Ron did an all-day killer hike. I took the West Rim Shuttle and got off at all eight stops, hiked the Hermit Trail for an hour, then took the East Rim Shuttle and hiked the South Kaibab Trail to Cedar Ridge. What a wonderful day. Sunday we saw the IMAX movie and Visitor Center show, and the Baby Grand Canyon.
110 degrees in Phoenix, 88 at the Canyon. Perfect.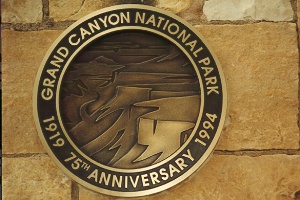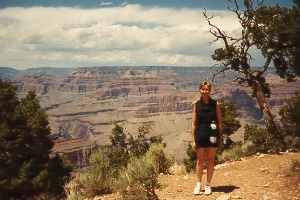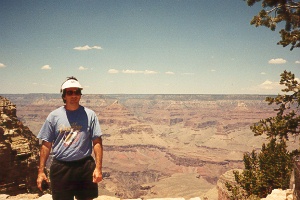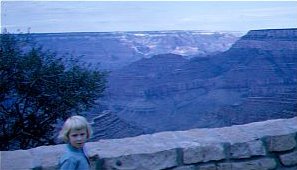 Grand Canyon in 1965

This next picture is actually Providence Canyon, Georgia!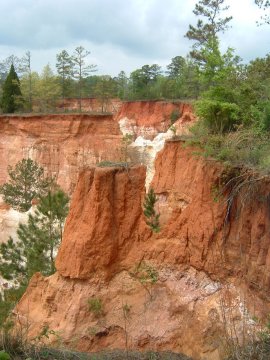 BACK to more GRAND CANYON Pictures:
| | |
| --- | --- |
| Bright Angel Trial | Sign at the top of the trail |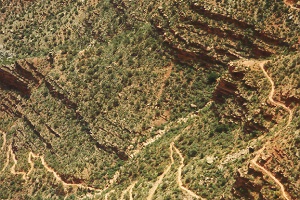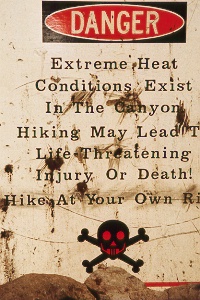 This is Ron right before his 10 hour trek down to the river and back on one day!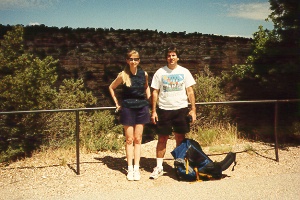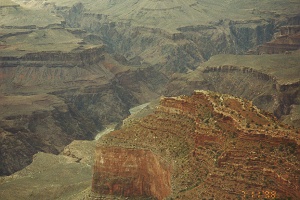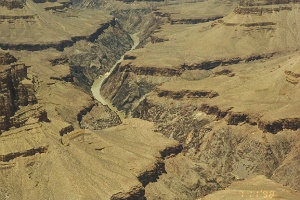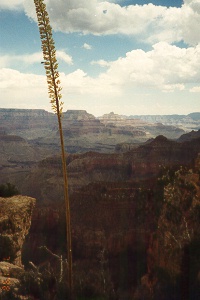 This is mule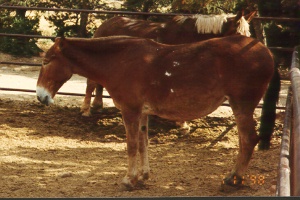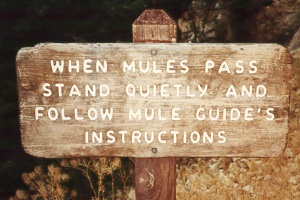 Here are mules on the trail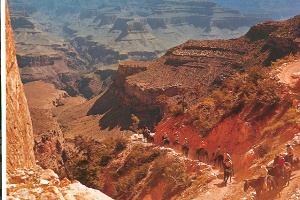 | | |
| --- | --- |
| Switchbacks on South Kaibab Trail - see the little people in the middle of the picture! | Closer shot of the switchbacks |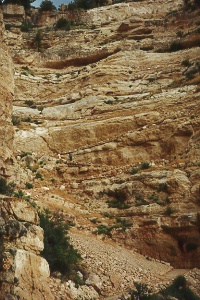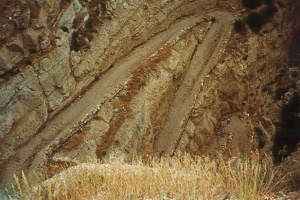 Desert View Watchtower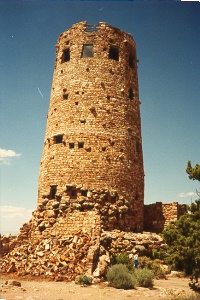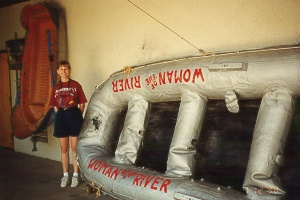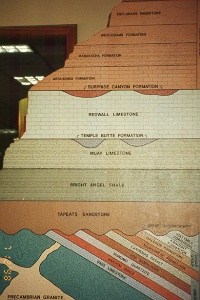 This is the "Baby Grand Canyon" on the way back to Phoenix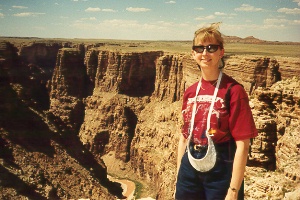 This is from 1965 when we visited the Grand Canyon: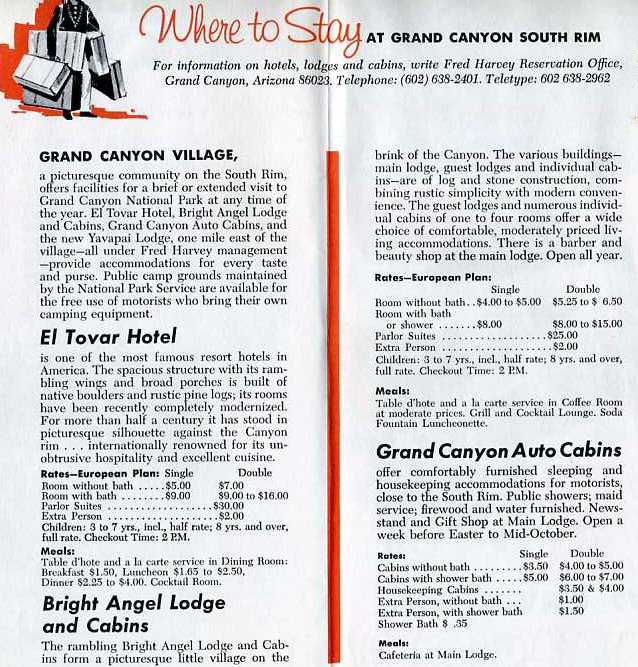 "The rates quoted in this folder do not include Arizona Sales Tax (3% on rooms, 1.5 on meals)."
The El Tovar Hotel http://gosw.about.com/od/placestostayexpensive/p/eltovar.htm rates in 2009 are:
Standard Double $166.00
Standard Queen $196.00
Deluxe $256.00
This page and all other pages in the http://www.mytrips.com web site, along with the journals, images, and photos are Copyright © 1997-2018 by Suzanna Travels. All publication rights are reserved. Email: web@ mytrips.com Remove the space after the @