Dublin Ireland
Delta Escape to Dublin Ireland. 5 days / 4 nights. $55 roundtrip airfare after a Delta refund because of small problem with a fire in the left engine over the Atlantic ocean. Where's my seat floatation device? Exactly what is a "water landing"? An oxymoron if you ask me. See trip log below.
Dublin pictures on this page include Dublin sights, Glendalaugh, Guinness, and "The Temple Bar".
| | |
| --- | --- |
| | James Joyce and another writer. |
| | |
O'Connell Street: Anna Maria statue
"The floozy in the jacuzzi"


Dublin Castle


St.Patrick's Cathedral


Steps in St. Patrick's Cathdral

The Long Room
at Trinity College where
The Book of Kells
is on display
The famous Georgian
"Doors of Dublin"
around Marrion Square.
THIS IS IRELAND: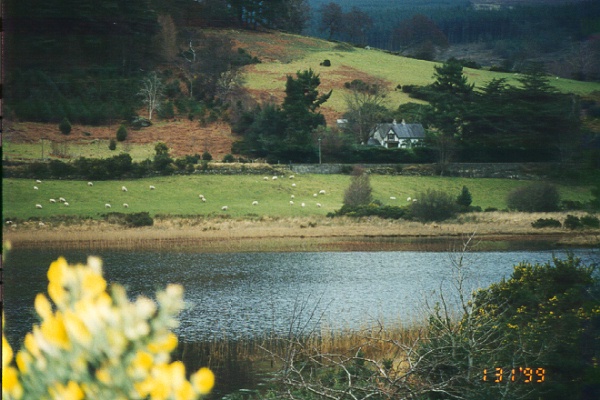 ---
From: "Suzanna Travels"

To: Escapees
Date:Tue, 26 Jan 1999 17:59:33 -0500

Is anyone else interested in Dublin? Diane and I are booked and ready to go.

Flight 129 leaves at Atl on Thursday 1/28 at 7:55 pm and you arrive in Dublin at 8:30 am.
Flight leaves Dublin on Tues 2/2 at 9:45 am and you arrive in Atl at 3:30 pm.

We'll take the airport bus to the front door of the Globetrotters Tourist Hostel. It's about $25 a night and that includes breakfast. It's in a great location in Dublin. We're going to do the Walking Tour to see Trinity College, the famous Book of Kells, the famous Doors of Dublin, Dublin Castle, Christchurch Cathedral, and then end up at the Guinness Factor for a brew.

Go to <http://ireland.iol.ie/globetrotters/> for more info. The hostel also arranges half and full day trips. We'll have four days to enjoy to country.

Suzanna
---
That was the plan.. this is what actually happened: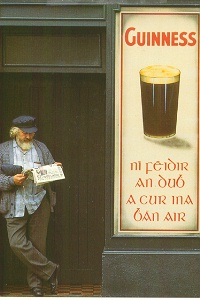 Leave Atlanta 7:55 pm.
I got a window seat in an empty row!
Diane drinks lots of Champagne on the plane.
We're flying over the Atlantic and I settled in for my nights sleep.
Captain announces that they put out a fire in the left engine and we will be landing in JFK airport in an hour.
What!!!
2:30 am - Delta shuttles takes us to a nice hotel in New York.
Diane convinces Delta to extend our trip a day and to give us a $100 voucher!
Friday 6 pm Leave via Air Lingus, Arrive Dublin around 6 am.
Taxi to hotel.
Sleep for 3 hours.
Bus to town.
Tour O'Connell Street, find Grafton Street
Guinness at O'Reillys.
Watch Ulster (Ireland) win the European Rugby finals.
Meet Austin and Eddie.
Arrange to go to Glendalaugh the next day.
We all watch our Falcons play in the Superbowl in the hotel bar, then our room.
I drink too much beer. Need lots of Excedrin in the morning.
Pack back-pack, bus to hotel in City Center.
See Christ Church, Trinity College. This place is where the famous Book of Kells is kept. Well, it wasn't there when we visited. I actually got to see the original book in Zurich, Switzerland in January, 2004!
We listen to traditional Irish music that night.
Next day see National Museum, Kildare Street, Merrion Square, Guinness Factory.
Dinner with John. See Dalkey Castle, Killenny, beach.
Next day leave Dublin Wednesday at noon.
Arrive Atlanta 3:30 pm. Go to Escapees meeting that night.
Delta sent us another voucher for $125!
Our roundtrip airfare to Dublin was only $55!
What a great trip.

---
This page and all other pages in the http://www.mytrips.com web site, along with the journals, images, and photos are Copyright © 1997-2018 by Suzanna Travels. All publication rights are reserved. Email: web@ mytrips.com Remove the space after the @